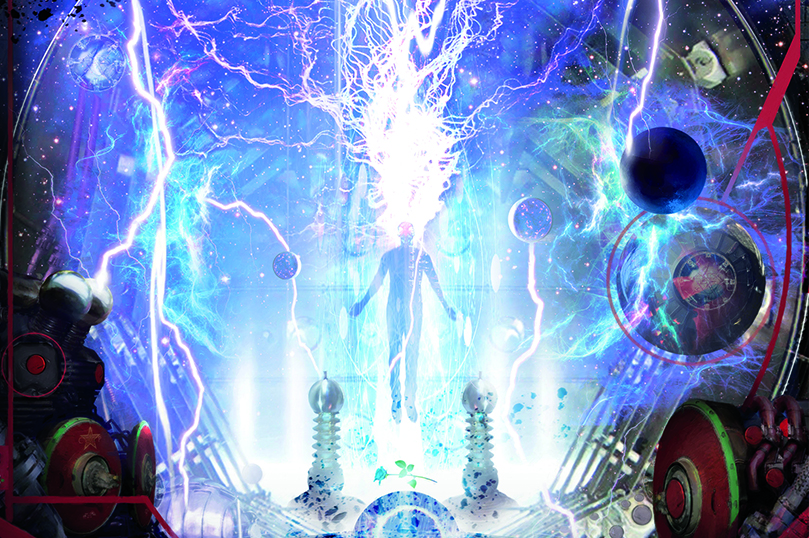 ---
My first introduction to Chinese science-fiction was probably similar to a lot of Western readers, which was reading Cixin Liu's The Three Body Problem novel back when its English translation was first published back in 2014. Three Body completely blew me away, with its masterful storytelling and biblical-sounding prose. After reading the first book, I had an insatiable appetite for more sci-fi with the same ultra high-tech, militaristic style that was present in Three Body, and devoured the rest of the Remembrance of Earth's Past trilogy with great excitement.
In September I had the opportunity to read the newly-translated Ball Lightning by the same author while travelling. Ball Lightning was released a few years earlier than The Three Body Problem in China, but its English translation only became available in late 2018. Ball Lightning was translated by Joel Martinsen, which I was pleased to discover since I very much enjoyed his English translation of The Dark Forest, my favorite novel in the trilogy.
The story follows the early adult life of a man named Chen, who witnessed both of his parents evaporate after ball lightning entered his family home inexplicably one night. Chen's traumatic experience set him firmly on a path toward researching ball lightning, which is a real electrical phenomenon that has no verifiable scientific explanations, as well as various other strange events that occurred after the initial incident.
I had some initial difficulty with suspending disbelief while reading Ball Lightning, and was a little repulsed by the Hollywood-level absurdity of the initial events that set forth the plot of the book. However, as I continued reading I discovered that the same masterful prose used in Three Body was present in the chapters of Ball Lightning, and I was completely hooked after only a couple of pages.
Chen dedicates a majority of his working and personal life to the pursuit of studying the atmospheric phenomenon that killed his parents, and there is an overarching theme about obsession and devotion to work present throughout the novel. Characters who have this kind of fanatic obsession with something are usually my favorite, both in fictional and non-fictional stories. After countless failures in attempting experimental analysis of ball lightning, Chen begins to lose hope until his next discovery reveals new information about the phenomenon.
Chen eventually meets Lin Yun, a PLA officer who works on experimental weapons, who shares a similar interest in the ball lightning phenomenon. Lin Yun is a fascinating character who came from a mostly military background and has a terrifying obsession with weapons and warfare. One of the most memorable parts of the novel described a car ornament swinging from Lin Yun's rear-view mirror that looked like a piece of bamboo, but was actually a deadly landmine. Liu describes how it is possible to separate the beauty of an object from its originally designed purpose, which is to kill people, and appreciate both in different ways.
Overall I tremendously enjoyed Ball Lightning. Just like the Three Body trilogy, there was a coherent mixture of science-fiction and science non-fiction that served as a backdrop to a fascinating story, while also being educational and thought-provoking. After reading the conclusion I couldn't help but ponder about what sort of advanced weapon could mean the existential end for humanity as a whole. However, there was enough optimism about the scientific method written in the story that served as an adequate distraction from the more daunting elements.