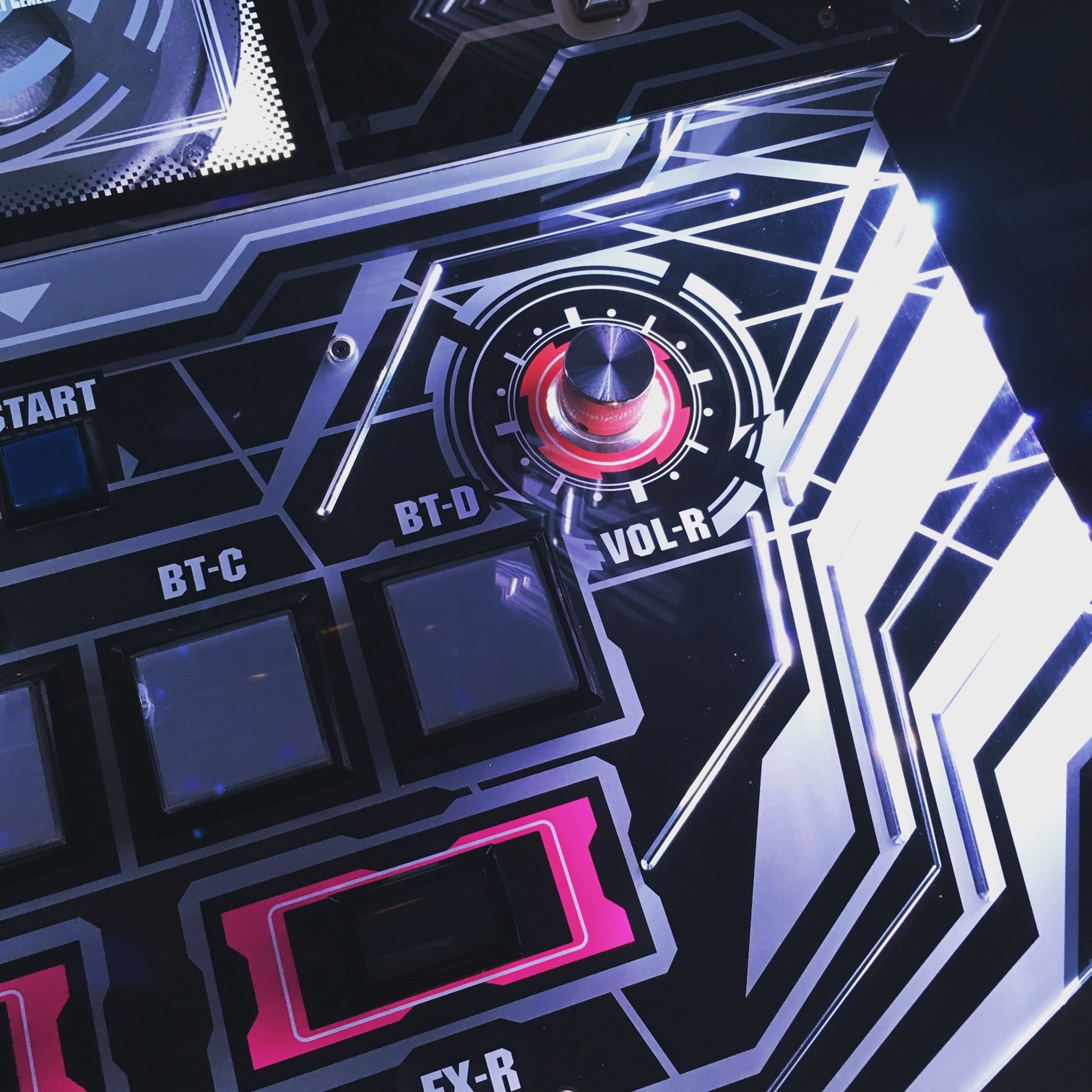 profile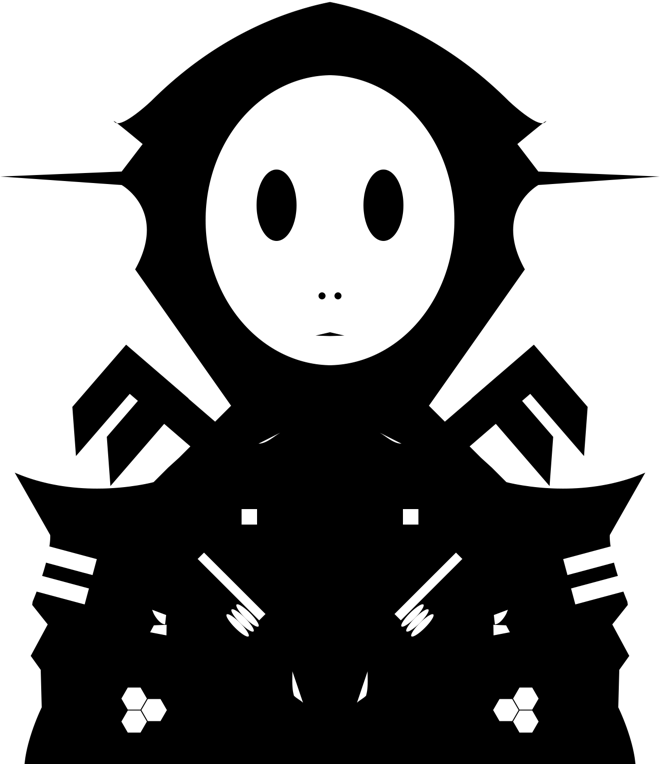 I am a technologist and futurist.
My current line of work is in computer security. I work on security for one of the world's most popular consumer operating systems.
When I am not at my day job, I am working on my own software, reverse engineering someone else's software, playing or hacking around with arcade and pinball machines, and creating digital art. I try to share all of my work for free online, so that other people can learn more about what I do or re-use my work in their own projects. I am a supporter of the Open-Source hardware and software philosophy.
I also enjoy reading science fiction and technological non-fiction, and I run a book club that is available for anyone to join in cyberspace.
I am passionate about computer security and digital privacy. I believe privacy online is a fundamental human right and that the organizations who are operating and collecting data on human lives have an obligation to do so responsibly.
My preferred means of contact is via email. You can email me at root@zanneth.com. If you want to send me an encrypted email message, you can find my PGP public key at the bottom of this page.
You can also find me on Mastodon under the handle @zanneth@merveilles.town.
I publish a lot of my source code on sourcehut, which you can find here.
-----BEGIN PGP PUBLIC KEY BLOCK-----

mQINBFNPIhkBEADdbhOmanSmXM5aJDEQk9G+sLAMtnXUiFPPM8QrVrDrKugNCBw0
YIEkIn2Vlilg4Io/9fghqWstJ8FTGsL0PKfAdnPppflE2vGwj+F0Uwk4jGnOrhhM
EkwRBIgl6LrhlhfFGkqxaWvPCJJfZkt7ib1Ejxus14b0EpLkaTcdA25PnxW/3vk2
uvIpr0eQ6Hv5TYG3ObTZE3Qfr3pQI8WMj8AKXupbL7Kfixi3EFKZ7pODfWaYSaI/
Vg8ioJLweC4Pw8jjFQ5psLmxbdnguLpUKET8dxkuStrQlnRUZkwowACSxWF5dzAA
ACzPUVA9O286niFaNof7K8typJW2Wt95WqEy2kjxab7HXV8wQcVip5PGyt9MF0Zd
0bFobj6+ff9sragh4DmHIPb96S0gXSyJjheHeN3JxY7H1OLKB5NkkHFtwsIy8zjS
lWpy7QxQm9R078upif5auwjIrMwN4D0bnP7VbsSdEtNKjRLpY8WRRqV3d7/3EhnG
qGJ6Yh2e7WH2eJZZXTMYcSMpn1TABpdA5rF6AxRlMF4sx8VVu7wCmqxmE5oRhDXU
qBpQw/Mru1qGSz4b8lpki/IIF6pMtIVRWvMQPj4dGL1ZdktFE9rzmyvDPitc9/o1
PqBE1yvO21h5QU5uFku5BNEcL2CSgW5RpTLXrJa+R4oC6PV1Hi/+96YjJQARAQAB
tCNDaGFybGVzIE1hZ2FoZXJuIDxyb290QHphbm5ldGguY29tPokCTgQTAQoAOBYh
BBlaPzy8wd5pnqswRuM7j/DsA2IgBQJaA+l+AhsvBQsJCAcDBRUKCQgLBRYCAwEA
Ah4BAheAAAoJEOM7j/DsA2Ig62YP/j6CParPvPpclbukfeMMhoY7JB7KR7e5WW6w
2xV13EQn60DDWS3E2JBazYe/+UJGRbwrePitQE4w7FjP0wVGYJHJ2WKW8Zt8zsAK
KuUFIOicjNw82sVvCf+y0113L5OvipHwbNgMa0fvluM75ByiRTwi9vzDShoP09TN
F26q5rhkHurd+2mXDNTULsUJYokBdomBTQ6PoYmSnW4hpZZsVQ/3+1Hdhlz42GYk
MpYvAyeIQJnESvCA91Y7MfJpIgw1Q01o5dP/Jjp9cnJQwM5QzFev5k6S+luwZRWE
y/99fF0IsLvUzfZuITaYeH7X9DddpgrpRZbK38C8TkufOFBTnbGZyVc5wG8LyCtw
M6PicmNy02FVL1OcjW2OdcUUnCUr+noK4OPrifyIk1Zafd2llV7s72yM9Rw7BcSH
U4+AX1isxisyiI2kWaz+ECGfo4EM2WK1lA/XB4QTM4rfSCe6hjD22F3v9qJRP0zg
Wkmii6wxgl7NN8BJJp76MBMslmAc5c1nUpBKl+bpQd3P6+GDtA0iDbKhl0xZFk2f
EC6Wq2w5jYWQZADWcDUoUUxexDmH1DdJWUdAPGvmPSBkVWuECNGrlpk7d6D/gEIH
OToctcmBXnk6FmmO2XZmkppS+g9mmX/MDarWfC+GMd1bn/PRpGu+NhRSdjYv72xa
YXDZGQPhtCZDaGFybGVzIE1hZ2FoZXJuIDxjbWFnYWhlcm5AYXBwbGUuY29tPokC
UQQTAQoAOwIbLwULCQgHAwUVCgkICwUWAgMBAAIeAQIXgBYhBBlaPzy8wd5pnqsw
RuM7j/DsA2IgBQJaA+l/AhkBAAoJEOM7j/DsA2IgCLcP/21m73E7dT7WMeTTOarS
ipVrvcYKDYbVZyHULbBqgNb8zZDk+r1hge8TRWqat9I6TEbkT7/XqjRM0Ow9DWF1
sc7/BL/+7Z5zq9gW1LjJjARaNXuC3L3M7ZljezgNq+qQQ4JOqnpIMem63hRFqghT
umRNJEZzCvSaHz6MQXf7LAvJPgMeR896cbAPUigDd5oAJFgBTBEApONh3F/FdgdP
GhQ4umImNP7D4MqjSM8pyykGXugOHUlboUdhXzuwtpQTrxlj89fDkLiHvGLLGOgy
KNY6SVH77NTkj2QRO7ZTqYM+EdatDyjJpCXNPo9ZCNQB+Dd9q275eZ88SjGL3Y0g
vfYfxzzdWbZO1ytph2LW8v79xkOoZR6PzT4xe7Fz/tNiMlWDcZBtf/H5wOqkGiH2
qGwgpGVcQbiao1CdunZLxz0hf1IbWBRvATzibd/kbmn8B2UCxvA4WYPFzbNXizwb
soQLAJpFM7hoYPDP1AtBsp3gXRAOdVTTNLTG/4ElujnXvh77WzJA4rNgP/zNEbix
+wd5eUevn2+Yo+4nVY+u1KTVOGmRonOUlP4pPV8keV79vQIikjaSixQ+y0NgE5Ey
f/XHDE8nXpXz8EdGXoTUuma0Vz2vlyOiZb0xWhx2hQyEfBIGsCYfMJGc7kcVBkcr
ijqa9Ly+l7dOzsBzWSUqVegbtCdrZXliYXNlLmlvL3phbm5ldGggPHphbm5ldGhA
a2V5YmFzZS5pbz6JAi0EEwEKABcFAlNPIhkCGy8DCwkHAxUKCAIeAQIXgAAKCRDj
O4/w7ANiILLOD/wOy5XcJIa+fdnoDlPLZPwBT1qTdlcQgUk/GVwsy8tiAkD9a12V
40/aXjzoGZu7gjLnsg0FD7ai74+syUWTFDo4zV3OAg3m4X0aigEOtvEDCfNmC442
JA1ysItAGGfNonXfkLpAKk4XS3i7Xc96JJYrpNkc9Tv2iqkyBYjMG0j37mRGlLOa
2cR+rOoh0+K0OknNIxfgbg/A3u4iwJOQLcOEz41dsIR3EaY6fsF+KHdjQ4Z++0PB
iM0Tt4MOxEiOZ0Q7c0FMNSsbBSLRtbRet+DUKd40cQpNia5/W+qwLosZihAJDbLl
uFybV38B63yviGYzrSslmS1ku5DXGVmQEYWCdoVQ6hk3R035cMrkO9sRivD1s/yr
NoR4PL3u4IPY1darXO4HlscVqlUzNq3kAkmMKNFefJIsPnijevNmV1WOVkpNakCg
GwU2SQ2wgj5IXse7wh4MuQJ4KfN0ZYm62wgmGt5LSlM9NKrNMJivLB3Ir1ljERTR
ShTrQ3nxGyZQ+4ERQ9bvEr6V1aLnpW6CaCOd1lmGpdWBGWwztyNiAxZzEd9DLrqI
GlAU3dqFiUyCxTTTFanXQrtQgq43yDS5KDsKd1aQ2V0RAYgMxvAXxp3X+exfC89u
KfhVBx8wtsEn6b3w30uUXNjbvcUN2PzrUGwJCpYLWaZ30ZjD4nNmZtnX+7QnQ2hh
cmxlcyBNYWdhaGVybiA8Y2hhcmxlc0BtYWdhaGVybi5jb20+iQI3BBMBCgAhBQJT
TyWlAhsvBQsJCAcDBRUKCQgLBRYCAwEAAh4BAheAAAoJEOM7j/DsA2Ig8kQP/jbH
hARSegjVP+0sZt8tNWnMVkmMEDQ8dgya0AhQd92nsn3Heb3ine7DHHi39EJWRx6c
Ws5P47MEkI3D8EXvZbJ+7Rnc8jEBCqA9RU+3edey8kTzV8D0fZuTACK933P92PiV
wM7LzWWcV49ugTpyHOEbcnInNhq88aIuK15eSutBkIFS1/f8HTwe5GSZPsLVyXKA
AMHhgE9q9x37Jk0plfuMRKEBihfPv7TFyVe0kaInj/kL9VrqEO/bpZNJHKHd0YRM
4kIFvCdC2/eYOfWGxgJbDnsdzc/BEnLNlps/r9EbCWn48jQxMBTQfhQN7eor/59m
oXwwg2rCQvUcJ7GDmrtPH/KKThVACXL2iV316FdEiV+Hll7ZI+rpNNz0MLqe/Pi1
R2r36FoRwMlOmFsjXethoNvEZo1wdYawlfOr+NmRedtQvJUcbed3zu/V6YPYqpzr
sm3g0mSORSJC4OJ9dCk4gwbcYVzO0lsqo9BqlUGPjdvBrDpPVy7iGKQUtC4BKQca
AXXSAnnIsq/tBGU286KJP8fU5MhGMNm1xpQxHa8644HMvwn58g2upsual5P6PcsS
hnGFzqcjHYB00y1h0lk4ka/fvI89gt0aHyB1PoVPM/iO0CbuRlraaoGZ8qox91yS
BuNj82GMJjqXUZsetlu/aB+/Y4PARQy7OmUePU5NuQENBFNPIhkBCACuYiVNvGxH
o2VVotEOHwU9P7FRKZrULhZT1O103MGXFD6J8x2a05aJWh0nDqXmvQO+dFhU0bKZ
4CKq7+NuxT39eVrzQ45X4/WZHIiEU3S7PYSvWYrlHmyaGcqyw/ORXjYFk4oNyMmv
GjRyioy/st1m+d5zUtpUZaHR2VQE3Nf0xQjZSoIBM6eb5ZWy6E0O3uZWF1mRPyN5
030ZdKH9q/lqpZlhKj8beh1nuCHbN9M1IEbGN2K4JtwCqHCdBZmFplPn6RPH478S
vg3F1MY0MWM1zBP5cDaE+2lG+6FUXwfZf+su+RUI073hvxKcaTgw8uRaBvpJEPQN
u0pN5XzCtmrpABEBAAGJA0QEGAEKAA8FAlNPIhkFCQ8JnAACGy4BKQkQ4zuP8OwD
YiDAXSAEGQEKAAYFAlNPIhkACgkQUfQOWzYrhapTPQf+NM7CwDgON8V2FIsiQ4B9
EQ5yqrQvsKPvJz9hEuV1sIl/+mUcWf1u2/hGLw/epY73LQdnqTa7qcAlrBolNwAo
uJ2L7lo66Ui6dVAKqMZONp0SQsdPzrTZZS2DV+WHzSdWKZVthrJwchT27XD7TQQh
hyr4ZPELJYioP269fOcqd+Qyovl9peCk+LqaTyrDSsCNrUsEHLEiwYKdqLbtf43N
MpiK7jiSlCcTIurTvLz7Ey4D0Yikv4hJKtQ6rxnRELcDEsRgEnL1AO00oK/Ln5Qp
UPzfo40FfYXnQxkaO3M1TMBdFtEgwqbXVtsPEMtg/tsLpHdpvJx5je98glnC/wt6
aXrID/4iQKEC5SssKeTGylq9SnPVCMX3v00E802sWir7R7IF7omFSDPHOFm4o8D9
eTDt8sbYGU4vfO5lmvSGjn+aluAG1RurcF4km0sWv6Vs6ZjunIuRUdERvS67+VQB
oHSKnm83D98ry+QuQpcDO9QwERli5KBO4j5YM5g+hNSGGs5QL0WSFtXq+0oiLeQq
thfMc6v+n/Jsqk1CiLLE92yLiBelgzBfXLpFskQovIb12dq4wS4D+K2VYItmXKkV
KBb5a5rYUhYPpefARj4jFdDK2+R+0/3m/sm8og4ZxYzFlNX3taydgPiV+xH62sGi
H9EWmeoGBblHkFj+SXImTrrnYsKpyr6xW59I5I+5bELxaLNsXoprn0P8eKNt+UFB
iAQR2miRu3jDlKdIJRC5k8EPzGw0rTicuyiu7Z9TFaraUv0dwQC50qO+IaQKGbzf
fT/LcyLvSdZEtjrtls9XdfA8eHeuxrYzkIRVjb/lvAxcb5wpnVyYze3BX6hSJlcW
LhNA7APDvLfbl4ixD86RWDnTA+EaGucM3/GASS9jmzq/jkXgKHG5ccmY0s8Wxhwa
m3fEzcSWH5/VnLAhv6i+XhWoHtCn/fqnRx7Oi+OK2aCQEdoAOjetH9aoSyNRBPIf
cP4PqX2l9KkDLIuyJRlnCiISW3//UKAwGKkzU2w5q1RCM/eErQ==
=OafL
-----END PGP PUBLIC KEY BLOCK-----